Below is a listing of links that we feel are important or useful. Each link will open in a separate browser window.
---
(http:// Alabama Pistol Permit 2012 Reference Guide (http://legallyarmed.com/resources/alpistolpermitreferenceguide.html)
If you possess an Alabama Pistol Permit, it is

 

YOUR

 

responsibility to know the laws and regulations in any state you carry your pistol. The

 

Alabama Pistol Permit Reference Guide ©

 

helps you be properly informed.

Alabama Public Record Center (http://www.alabamapublicrecord.com/)
Online Search of Vital State Records

Alabama Sheriff's Assocations (http://www.alabamasheriffs.com)
The State's Association for Sheriffs and staff.

Alabama Sheriff's Youth Ranches (http://www.sheriffsranch.org)
Committed to providing Christian, long-term residential homes for Alabama's needy, neglected, or abused Children.

Don't Drive InTEXTicated (http://youtu.be/sZsYzyRO5Qc)
Public Service Message from Jefferson County Sheriff Mike Hale.

Facebook (http://www.facebook.com/JeffersonCountyAlabamaSheriffsOffice)

Google+ (http://plus.google.com/109526376887304469502)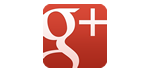 Greater Birmingham Humane Society (http://www.gbhs.org)
Protecting animals in the Jefferson County area
Homeland Security Investigations Most Wanted (http://www.ice.gov/most-wanted/hsi.htm)
Do not attempt to apprehend any subject. If you have information about the whereabouts of these fugitives, immediately contact your local U.S. Immigration and Customs Enforcement (ICE) office or call the national hotline at 1-866-DHS-2-ICE as soon as possible!
Jefferson County, Alabama County Government (http://www.jeffcointouch.com)
Get a full range of information about your county government… everything from phone numbers and addresses to what you need to know about conducting state and county business.
Riley and Jackson, P. C. (http://www.rileyjacksonlaw.com)
The Law Firm of Riley and Jackson represents the Office of the Sheriff. 1744 Oxmoor Rd., Birmingham, Alabama 35209. Phone (205) 879-5000
The AAA Guide to Teen Driver Safety (http://teendriving.aaa.com/AL/)
Find specific teen driver information you need quickly. Or learn in more detail.
Twitter (http://)

Yellow Dot (http://www.adeca.state.al.us/C15/YellowDot/default.aspx)
Link to Yellow Dot Program information.